Analist financiar virtual.
Controlezi costurile, estimezi veniturile și maximizezi profitul.
Știi în permanență de câți bani ai nevoie ca să crești afacerea și câți bani îți va produce ea.
Afli dacă și când vei rămâne fără bani indiferent de

crizele

situațiile apărute.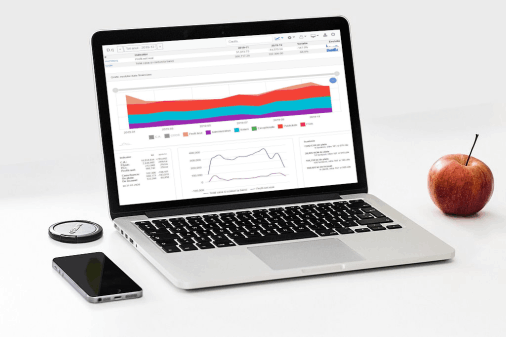 Dacă ești antreprenor sau director financiar, Digitus este analistul tău personal care nu greșește niciodată.
Preia datele introduse, le pregătește și generează rapoarte custom sau standard: P&L, Cash flow operațional, KPI, grafice și alerte, bugete sau, mai bine, smart rolling forecasts.
Ca antreprenor, tu doar te uiți și iei decizii în baza cifrelor.
Vezi situația la nivel de centre de profit sau consolidată pe grupul de firme.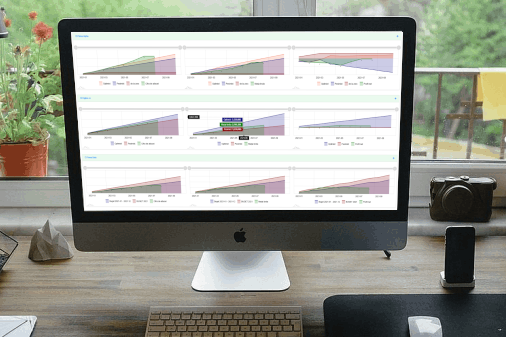 Digitus analizează fără eroare umană toate datele din firmă, chiar și milioane de informații, și îți scoate centralizat și într-o interfață prietenoasă indicatorii urmăriți.
Vei afla cu ce clienți și furnizorii e nevoie să renegociezi, ce angajați sunt mai productivi și merită bonus sau ce categorii de produse și servicii îți produc pierdere sau merită crescute.
Controlezi cheltuielile, planifici creșterea firmei tale și urmărești în timp real că totul e conform planului.
Am simplificat modul cum analizezi, planifici și urmărești banii și profitul firmei tale.
Știi câți bani vei face în 6 și 12 luni.
Afli de câți bani ai nevoie atunci când deschizi o afacere nouă și câți bani îți va produce ea indiferent de crizele situațiile apărute.
Planifici inteligent
Afli primul dacă s-a schimbat ceva în planul inițial și îl adaptezi la noua situație.
Faci scenarii de criză.
Controlezi și optimizezi cheltuielile.
Vezi cu exactitate cât de profitabilă e firma ta și unde s-au dus banii.
Inclusiv la nivel de categorie, angajat sau client.
Bugetezi investițiile.
Știi când e momentul să investești în dezvoltare sau să îți mărești echipa.
Vezi ce se întâmplă cu investițiile tale în timp.
Urmărești cash-ul.
Ai o privire de ansamblu asupra afacerii și dacă sau când există riscul să rămâi fără bani.
Știi câți bani îți va produce ea și când.
Management strategic
Afli repede unde faci profit și unde nu.
Ce merită să vinzi și ce îți produce pierdere.
Unde poți optimiza.
No Results Found
The page you requested could not be found. Try refining your search, or use the navigation above to locate the post.